*We may earn a commission for the purchases made using our links.  Please see our disclosure to learn more.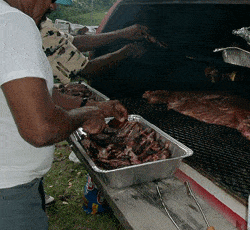 It may sound silly but without the right tools a barbecue can become your worst enemy. Do yourself a favor and get the right kit for the job. Some of the necessary items you may have already, but others may be new to you. One thing is sure, if you take your grilling seriously, you are going to need them.
Keep your tools together in a box or other storage space. Nothing is as annoying than having to search for them when you're  in a hurry.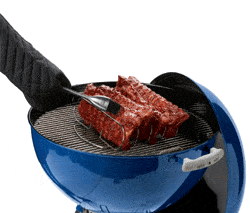 Brushes
Mopping or basting is absolutely something you will do a lot of while barbecuing. The best are the cotton string ones, but your wife's baking brush or a paint brush will also be sufficient. Make sure you have a few on hand so you don't end up cleaning your brush in the kitchen while your meat needs you.
Weber 6432 Silicone Basting Brush
The Weber silicone basting brush measure 12-inches in length
Made of stainless steel
Weber basting brush has silicone bristles so they won't shed
Dishwasher safe
Thermometer
This tool is a must. There is no better way of judging if your meat is cooked than by its temperature. This little item is so important that I dedicated a whole page to it. Read all you need to know about thermometers on: How to use a meat thermometer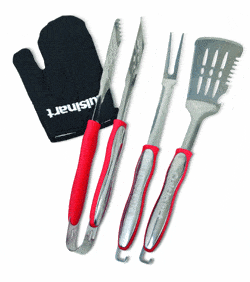 Tongs, turners and forks all talk for themselves
Cuisinart 3-Piece Grilling Tool Set with Grill Glove
Tool set includes grill spatula, grill fork, grill tongs, and a bonus grill glove
Made of durable stainless steel; integrated loops for hanging
Red-accent rubberized plastic grips ensure comfort and a secure grip
Elongated handles keep hands safe from the heat
Set measures approximately 18.6 by 4.7 by 3 inches; 1-year limited warranty
Wire brush
You are going to want to keep your cooking grate clean. It is better not to use cleaning materials like dishwashing soap, but simply use the wire brush. You might have one in the garage that you have never used.  There are special ones designed for grills, but the one from your hardware store will do. Just make sure you clean your grill while it is hot.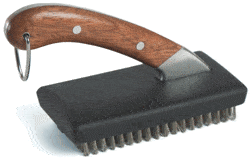 Charcoal Companion Compact Rosewood Handle Grill Brush
Contoured Rosewood Handle
Stainless steel accents
Stainless steel bristles
Replaceable head
Loop for hanging; model number: CC4028
Work space
It does not have to be big, but a solid table to work on is something you will always be grateful for. If you have to run back and forth to the kitchen for prepping or dishes you are cutting yourself short.
Heat resistand gloves
The best way to remove meat , or to shift it around on the grill is with your hands. Tongs are helpfull with small items like ribbs, but if you are moving a turkey or a brisket around it becomes a different story.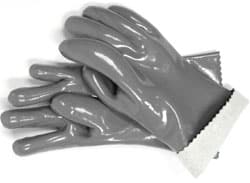 Heat resistand gloves
Insulated rubber construction
Light and flexible for greater dexterity
Insulated to shield your hands from hot meat
Cooking apron
You might feel funny with an apron. My experience is that they have protected many a good shirt from being ruined and became very handy every time I forgot the kitchen towels. They come in all shapes and patterns. Make sure you buy one with big pockets.
Aprons are fun in our house. This is something I could not resist and had to show off some of my favorite ones.
Big Mouth Toys  – The Grill Sergeant BBQ Apron
This unique camouflage grilling apron holds everything a real man could want or need for an afternoon of fun.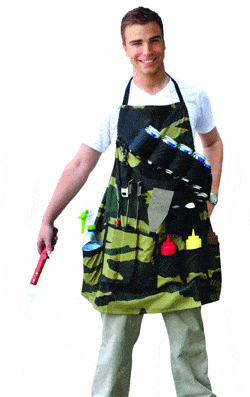 ThinkGeek Tactical BBQ Apron
Perfect for storing condiments, grilling utensils, salt / pepper… and your phone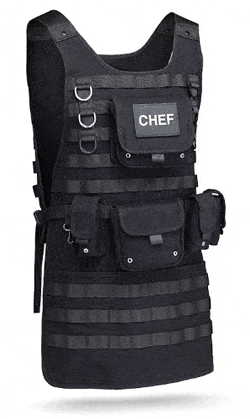 Uncommon Threads "Adjustable Bib" Apron with 2 patch pockets
But off course it is ok to go for a traditional one.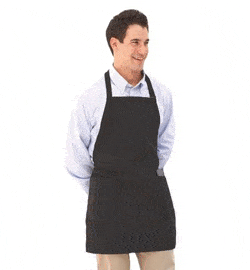 And for the advanced chefs we have: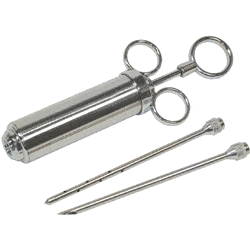 Seasoning Injector
Some foods benefit from the injection of spices and liquid into the meat to add flavor and moistness. Inject your food on several spots for the best result.
Bayou Classic 5011 2-Ounce Stainless-Steel Seasoning Injector with Marinade Needles
2-ounce seasoning injector for moist, perfectly seasoned food
Sturdy stainless-steel construction to last year after year
Includes a liquid marinade needle and a minced marinade needle
Easy to use and clean
Perfect for beginner and advanced cooks
Toolset
This luxury set is for the real grilling lover. It makes a beautiful present. Nothing is as nice as a good quality set of cooking tools. Why wait, treat yourself and get cooking.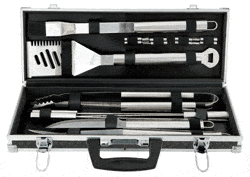 Mr. Bar-B-Q 18-Piece Tool set with Case
Be prepared in all grilling instances with this loaded, 18-piece tool set from Mr. BBQ
Includes a 4-in-1 spatula, knife, fork, tongs, basting brush, 8 corn holders, and 4 skewers
Whip it out to host family and friends at home, or pack it all up in the included aluminum carrying case to take on the road
Durably made, the set comes backed by a 5-year warranty
It makes a great gift idea for most any occasion