*We may earn a commission for the purchases made using our links.  Please see our disclosure to learn more.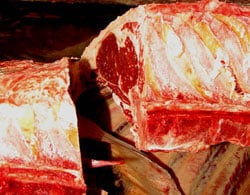 The rib eye or ribeye (also known as Scotch fillet in Australia and New Zealand), is a beef steak from the rib section. The rib section of beef spans from ribs six through twelve.
Ribeye steaks are mostly composed of the Longissimus dorsi muscle but also contain the Complexus and Spinalis muscles.
A rib steak is a beef steak sliced from the rib primal of a beef animal, with rib bone attached. In the United States, the term rib eye steak is used for a rib steak with the bone removed; however in some areas, and outside the U.S., the terms are often used interchangeably. The rib eye or "ribeye" was originally, as the name implies, the center best portion of the rib steak, without the bone.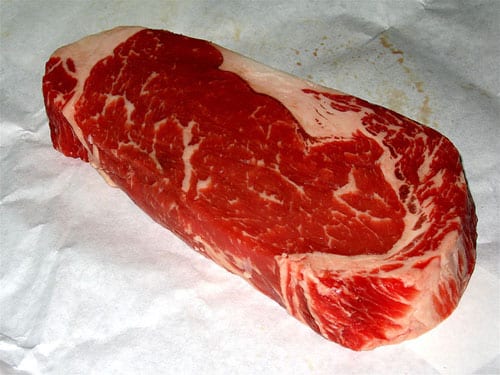 In Australia, "ribeye" is used when this cut is served with the bone in. With the bone removed, it is called "Scotch fillet".
It is one of the more flavorful cuts of beef, due to the fact it comes from the upper rib cage area, which does not support much of the cow's weight, nor does it have to work hard or exercise. Its marbling of fat makes this very good for slow roasting and it also goes well on a grill cooked to any degree.
Reddy to try a ribeye? You might want to take a look at our Ribeye Steak Recipe