*We may earn a commission for the purchases made using our links.  Please see our disclosure to learn more.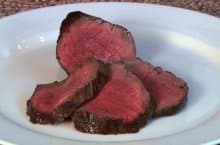 Meat Carving is the slicing of cooked or raw products. This is usually meat, fish, game and poultry. In this technique, it is intended that the slices to be cut, all end up just as thick or thin, and have the same weight. They must be equal in shape and the parts that are carved must be deboned and filleted.
Today I will use the tenderloin
Method
1. Place the required materials ready for use.
2. Place a damp cloth on the workbench, and place the cutting board on top of it. It will prevent the board from sliding.
3. Place the cooked beef on cutting board
4. Cut the tenderloin transverse to the threads of the muscle tissue
5. Cut the individual pieces in equal thickness or weight.
6. Serve the individual pieces directly or let them cool and store covered in the refrigerator.
7. Clean and disinfect all materials, tools and workplace.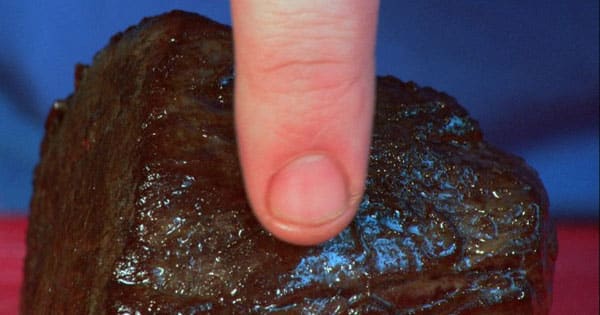 Materials needed for Carving
cutting board – cloth – carving knife – waste container – plateau – cling film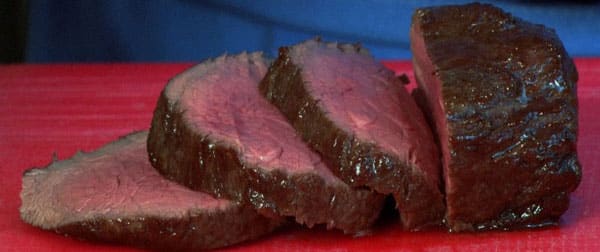 Tips
The pieces of beef that remain behind are perfect to use in a stew.
Make sure you keep your knife at the same angle all trough the cutting. Get yourself a high quality knife that will last you a life time. I promise you, it will be the best buy you have ever don. Read all about knives on the special page on Knives
Are you one of those persons that have to see something done before you can do it yourself?
Watch the video and go and carve your own tenderloin just like it.
Result
The operation is done properly when:
– The tranches are cut across the grain of the muscle
– The pieces are of equal size, weight and shape.
The Art of Beef Cutting: A Meat Professional's Guide to Butchering and Merchandising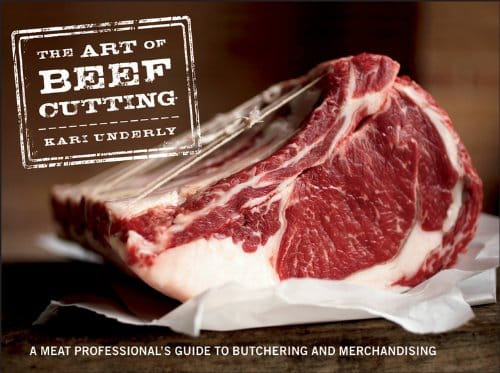 Buy the book at Amazon